This week the tour had fewer homes than we usually get during the spring and summer, but the homes had a wide range of pricing.  As would be expected the most expensive homes were in Orinda and Lafayette … with one exception and that was the listing at 866 Navaronne Way in Concord, off Treat Blvd.  this home is priced at $1,575,000 and includes 7 bedrooms ( including the office), 5.5 baths and almost 4500 sf.  This home was originally built in the 80's but has been expanded into the luxury home it is today.  Check out the link and see for yourself.
Over at 3090 Sweetbrier Circle in Burton Valley, Lafayette is a totally remodeled 3 bedroom single story. Priced at $1,395,000.  This home is just back on the market and offers a truly turnkey opportunity.  While not a large home the remodel has made the living spaces feel like a much larger home.  The location is fabulous in the heart of Burton Valley, within just a few blocks of Burton Valley Elementary School and yet it is not on a through street ( a rare commodity in Burton Valley.  This one is a must see if you don't have to have a huge home.  Click here or the address link and call me if you'd like a private showing.
Going against the averages the homes in Walnut Creek this week were all reasonably priced.  The most expensive ones were in fact Downtown Condos, walking distance to the Regional Center for the Arts, downtown restaurants and shopping as well as several of the large office buildings.  These condos are located at 1874 Bonanza and the 5 remaining units are priced between $974,000 and $1,330,000 with up to 1635 sf.  Most have views of downtown and some even have views of Mt Diablo.  You may be surprised at this but 10 of the 15 units in the complex are either pending or sold.  There are now several condo developments within the downtown area that have units with sales prices above $1,500,000 and approaching $2,000,000.  This is not your small suburban hideaway anymore.  Check these out to see if this is a life-style that might work for you.  If so, let's have a conversation, because there are a lot of choices with a broad range of styles, prices and communities.
And if you are thinking low upkeep, but can't swallow the idea of urban condo living just yet, then there are 5 townhouses that just came on the market mostly in Northgate.  All have merit and each is unique.
Check all of these units out and let me know if you have questions about them or would like me to arrange a tour of any or all of them. I do expect that at least a few of them will go very quickly.
My final stop on tour today was the delightful single family detached home over at 3164 Hudson off of Putnam.  This single story home has 4 bedrooms and 2 baths with close to 2000 sf on an 8,000 sf level lot on a tree lined street… there is even a rope swing in the front yard.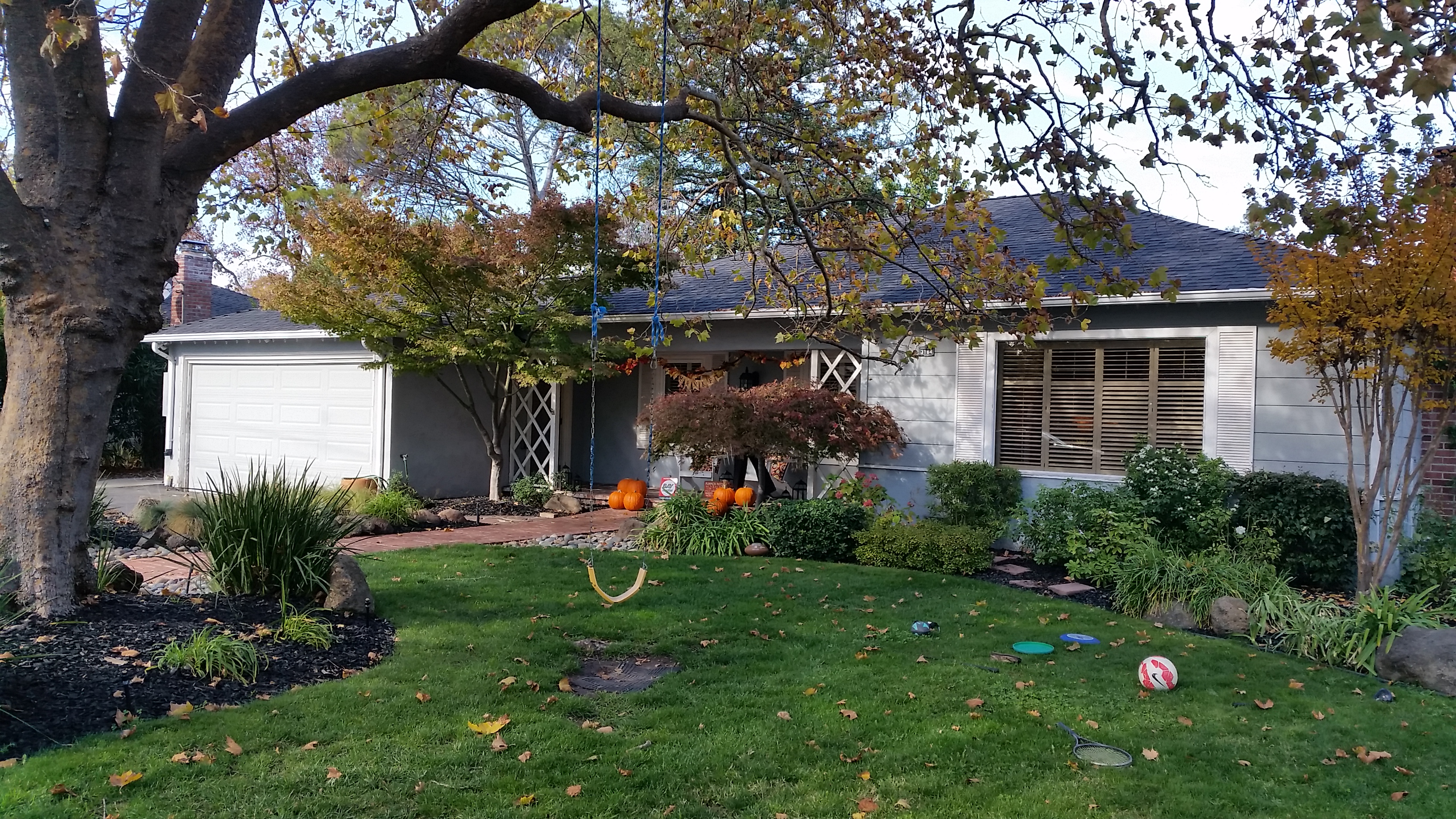 It has a very large backyard with a trellised covered deck off the dining room, a large lawn area and an oversized patio with plenty of room for wonderful outdoor gatherings.  This home is priced at $939,000 but is one of the lowest priced 4 bedroom homes in Walnut Creek.
Click through any of the links for home details, photos, pricing, payment info, and more.  Or just contact me and we can have a conversation.